Bristol Venison and other Game Meats
NewAvon Arms Bristol Venison. Fresh, locally sourced and sustainable venison, Wild Boar and more…
NewAvon Arms Bristol Venison. Fresh, locally sourced and sustainable venison.
All ethically culled on private estates and farm land in the South West, with minimal food miles.  All venison is processed and distributed in compliance with the highest food standards. Food hygiene rating of 5 stars.
All our venison is free range and sustainably managed by culling selective animals to suit the deer populations requirements. Our venison is neither park nor farmed deer.
We are proud our deer have zero air miles.
We are passionate and knowledgeable about deer management and even teach deer related courses in the South West. See our training page for more information on this.
We have every cut of venison available for all of your cooking needs, if there is anything you require we are happy to fulfil bespoke orders.
We ship every Wednesday with our courier partner for next day delivery, your order will come in a  carefully packaged polystyrene carton, vac packed and chilled with an ice pack.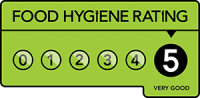 We're not just limited to the cuts listed above. If you have any specific requirements or would just like to find out more, message us below.